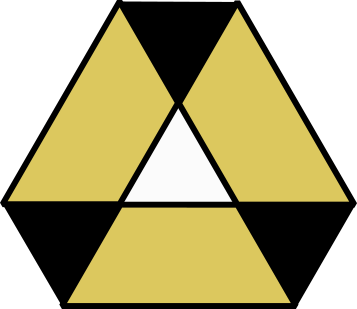 Westside Gold, Black, Red, and Grey
FIRST Tech Challenge Teams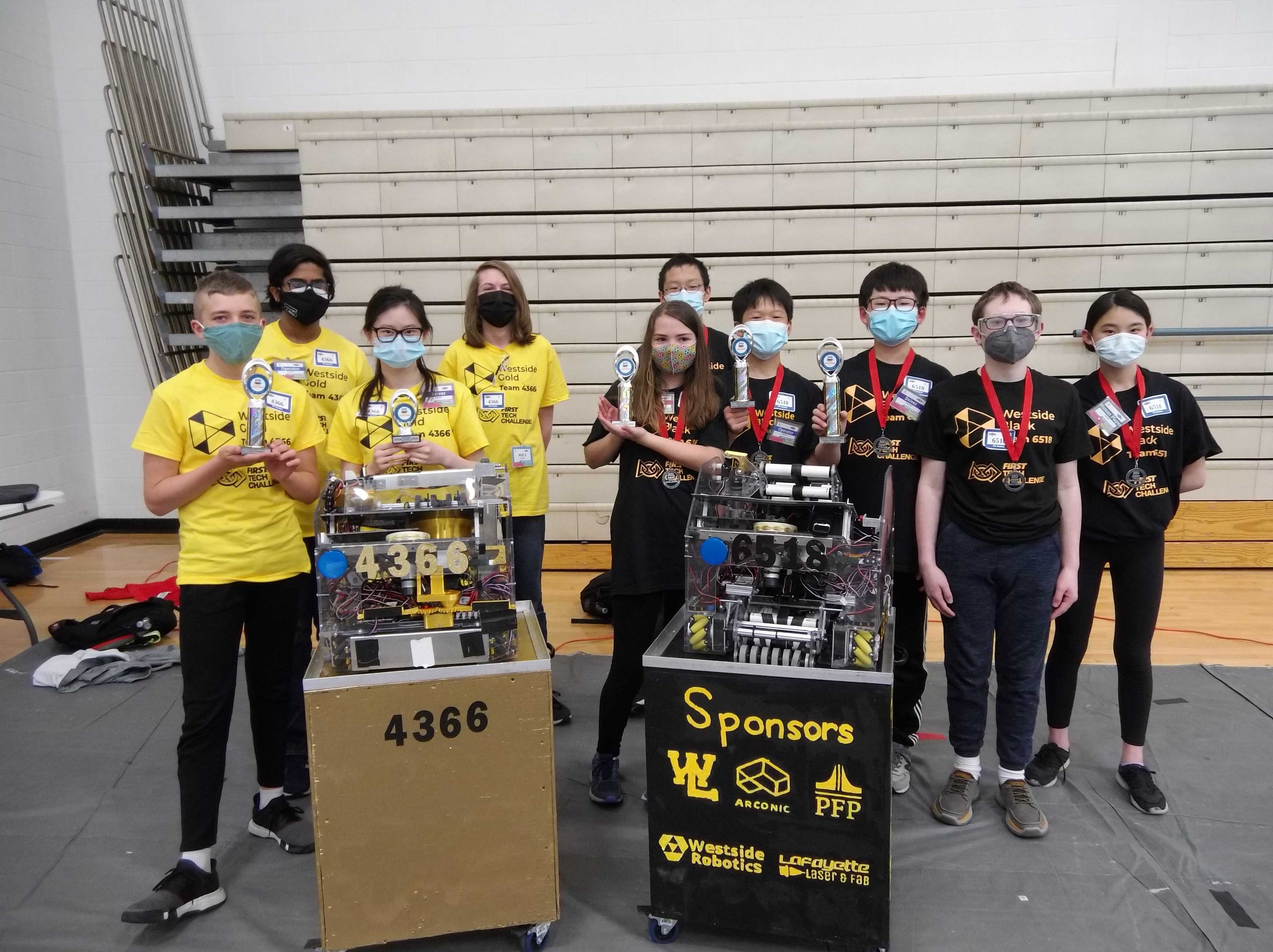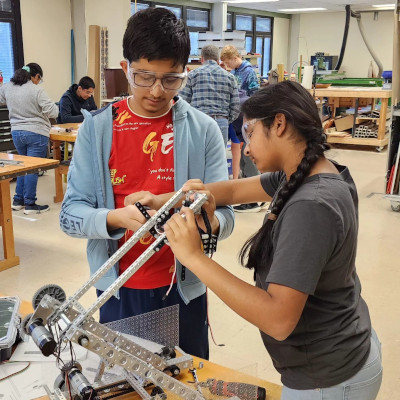 FIRST® Tech Challenge teams spend their season designing, building, and programming 18" x 18" x 18" robots to compete on a 12' X 12' field in an alliance format against other teams. The teams also document their discoveries & process in an Engineering Notebook, which along with a presentation, can earn teams awards at competitions.
Team Lead, Engineering & Design
Operations, Software, & Media
Engineering & Software
Manufacturing & Facilities
School Activities & Recruiting
Our season is now underway & we are not accepting new students at this time. Check back toward the end of the school year, we'll get started over the summer!